!H Michael Belmont, MD, Rheumatologist, Specialist in the treatment and investigation of SLE [Lupus] and the compassionate care of affected patients.>
Select Resources for Compassionate Care of Lupus (SLE)
Articles: Lupus Clinical Overview and Lupus Nephritis Treatment Issues
Lecture Notes: Organ Based Approach to Treatment of SLE and SLE Summary
Requires Microsoft PowerPoint or PowerPoint Viewer
<!a href=givingsurvey.html target="lupus"Participate in Charitable Giving Survey/a> <!p> More Information: Recommended Amazon.com Books<!img src=new.gif>
Participate in Survey: Informational Needs
About Author: Specialist Dr. H. M. Belmont

Charity: "Shop for Lupus": Shop online and 1% is donated to Lupus
Drug and Health Products: Skin Care, Woman's Health, Bone, Joint & Muscle Care, Alternative Health.
Administrative Contact
Gregory C. Belmont
CEO, CereBel Interactive
353 East 83rd Street #4B, New York, NY 10028
212.625.9710 fax
belmont@cerebel.com

Medical Contact
Dr. H. M. Belmont
Medical Director, Hospital for Joint Diseases
301 East 17th Street, New York, NY 10003
212.598.6516 | 212.598.6212 fax
michael.belmont@med.nyu.edu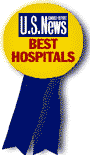 Information provided on this site is for informational purposes only and is not a substitute for professional
medical advice. Only your healthcare provider should diagnose your healthcare problems and prescribe treatment.